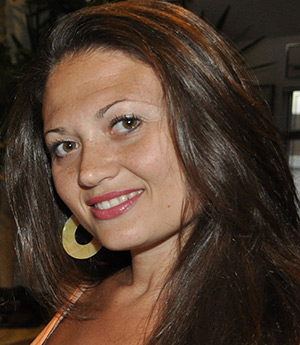 Lana Yamnizki was born and raised in Brooklyn, NY. She knew that she wanted to be an attorney from a young age of 8 years old. Lana Yamnizki felt that there was no time to waste and really had a desire and passion to practice law and help people. She was eager to reach her goal and graduated high school at age 16. She then attended New York University for her undergraduate studies and obtained her Bachelor's Degree in 2000. Upon graduating from New York University, she attended Brooklyn Law School and obtained her Juris Doctorate in 2003. Lana Yamnizki is admitted to the State Bar of New York and New Jersey and is licensed to practice law in New York and New Jersey since 2004.
Lana Yamnizki immediately dived into practicing law as soon as she could. She worked for a New York law firm throughout law school and continued to work there full time upon graduation. Lana Yamnizki gained experience in the general practice of law, where she practiced Real Estate Law; Wills & Estates; Contract and Business Law. In 2005, Lana Yamnizki decided to relocate to New Jersey and began practicing law in New Jersey. In 2011, she founded The Law Office of Lana Yamnizki, where she can serve her clients with the dedication and integrity that they deserve.
Lana Yamnizki is a Lawyer that Cares! With Lana Yamnizki, you get professionalism, dedication, reliability, and results.

Call: (732) 313-6750
Read Testimonials